Ingatestone Wing Chun
(Closed from August 2016 onward until further notice)
Wing Chun Kung Fu, self-defence, and close quarter combat.
Instructor: Sifu Roy Quiddington
School Type: Hourly Rented Venue
Facilities: Free Parking, Toilets and Changing Facilities
Location: Christy Hall, 40 Pemberton Avenue, INGATESTONE, Essex CM4 0AQ
Students Profile: Children and Adults from Beginner to Advanced.
When: Fridays 6:30pm
Telephone: Sifu Roy Quiddington (mob: 07757 668112)
Email: royq2@hotmail.com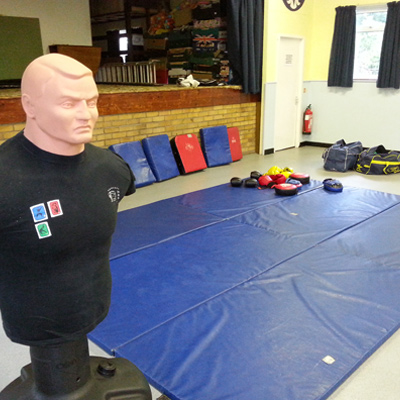 At the Ingatestone branch, we teach boys, girls, and parents side by side in a friendly family atmosphere.
Nonetheless, we train hard and utilise hand pads, kick pads, Bob the punch-bag (man), and have use of a soft matted area, to make the most of each training session.
We will improve your power, speed, fitness, focus, co-ordination, self-confidence, and self-discipline.
New Members (FIRST LESSON FREE)
Children 8+ years old. Discounts for siblings.
UKWCKFA membership and insurance required for all participants.
Numbers are strictly limited.
PLEASE THEREFORE CHECK PLACE AVAILABILITY BEFORE ARRIVING AT CLASSES.